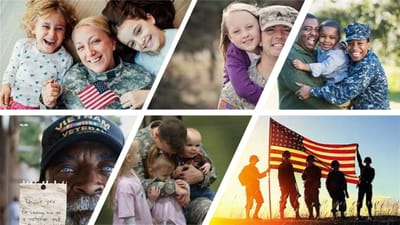 CLOSING SOON! This survey will be open until March 31st, 2021.
We rely on your input! Your participation in this survey will help us develop and implement programs and activities that will help Veterans and their families in the Upper Cape area.
The survey should take approximately 10 - 15 minutes to complete. You will see a few questions with asterisks *. These questions must be filled out in order to hit the Next button. Not all questions may apply to you, however please answer as thoroughly as possible. Your answers will help us to build more targeted and effective programming to better serve today's Veterans, service members, and their families.
Thank you in advance for your time and ideas.
Joe Q Veteran Coffee Break, Inc. is not affiliated with any government agency. We are a 501(c)(3) non-profit, all-inclusive organization of Veterans, family members, and caring individuals who are committed to supporting the needs of area Veterans. Your information will not be shared. Your information and privacy will be respected and protected.
Take survey here:
https://www.surveymonkey.com/r/Q5YBHSP